| | | |
| --- | --- | --- |
| | Angela Fagin (born Jyang-Lee) journeyed from far-away Nanjing, China to Coopers Mills, Maine in 1994, following her marriage to Frederick "Lao Fan" Fagin, international trade specialist. Enjoying her new life in the United States, Angela was inspired to recreate the mouth-watering delicacies she had prepared alongside her mother, back in Nanjing. | |
So was born Jyang-Lee Kitchens, and more than fifteen years later, Angela remains true to her original vision, continuing to creat beautiful and delicious, authentic Chinese treats, collectively known as Dimsum. Made with 100% all-natural and pure ingredients. The presentation, aroma and taste of each delicacy, a selection which ranges from dumplings, stuffed wonton, and crab rangoon to onion-sesame "pancakes" and more, continues to draw a following of loyal customers who refuse to go elsewhere for the Dimsum they crave, and the dumplings you dream of.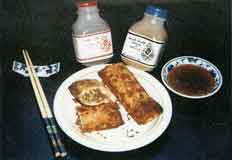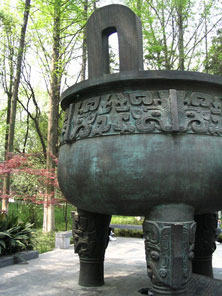 Feast now on these authentic asian morsels, ready to serve in just minutes, and an excellent choice for a light lunch, a spectacular dinner entree, or just superior, healthy snacks for any occasion. The addition of Uncle Fan's incredible, edible sauces, all eight of them, will add that special old-world zing and zest to each special dish.
Chi fan ba!